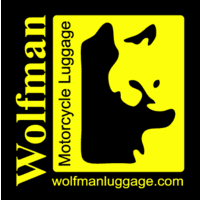 Wolfman Luggage Small 4-Point tank bag mounting harness for our small tank bags. it can replaces a damaged or lost harness.
Replacement front Harness fits Enduro Tank and Small Expedition Tank Bag.
Small 4-Point tank bag FRONT mounting harness for our small tank bags. Replaces a damaged or lost front harness.
Fits
Enduro Pocket
Enduro Tank Bag
Small Expedition Tank Bag
Or you may need:
Full Small 4-point Harness
Front only harness
---
About Wolfman Luggage:
WOLFMAN LUGGAGE is the brand that started it all for Adventure Moto. When I first started looking at gear for myself to ride the adventures I dreamed of riding. I did not want to ride with hard luggage. I knew that the style of riding I wanted to do would either end up with me under the bike or the bike sliding down some rocky trail. So I searched until I found Wolfman Luggage which has been supplying soft luggage solutions to adventure riders for over twenty years. Eric Hougen the founder, owner and head designer for the Wolfman Luggage brand is an avid rider and understands better than anyone the level of toughness and quality needed to survive the rigours of the Off Road. Wolfman Luggage is still made in the USA and the best-selling Expedition Dry Saddlebags and Duffels are on thousands of bikes around Australia. We have customers that have been riding with Wolfman gear on their bikes for over ten years.
(A142)
Be The First To Review This Product!
Help other Adventure Moto Australia users shop smarter by writing reviews for products you have purchased.