Forcefield Body Armour Pro Tube X-V 2
With Isolator 2 Elbow/Knee Armour
Rated

5

/

5

based on

1

reviews.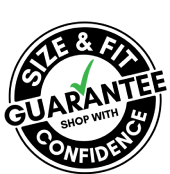 All new - every area improved. The redesigned Pro Tube X-V 2 is a lightweight, breathable elbow or knee protector in a tube style sleeve. The Pro Tube X-V 2 is fitted with Isolator 2 armour.
Super soft yet strong construction using a high performance base layer fabric results in a comfortable product that you cannot tell you are wearing.
Now with increased venting on the front face, and softer at the rear.
The armour can be removed quickly and easily, allowing the tubes to be washed for prolonged freshness.
The ultimate protective limb tubes with DRI-M technology (Dynamic, Reactive, Intelligent Material).
Forcefield Body Armour Clothing: Pro Range
All armoured clothing products are now brought into the same family using the 'Pro' Name.
Technological advances in armour manufacture, in terms of thinner, lighter and more protective construction combined with engineered fabric and production techniques, make this range truly the pinnacle of armour technology and sports protection.
Staying true to the original concepts of Forcefield being the most protective yet also the most comfortable, breathable, lightweight and non-restrictive system.
SOLD AS A PAIR
---
Forcefield Body Armour Pro Tube X-V 2 is available in the following sizes:
Small (out of stock)
Medium (out of stock)
Large (out of stock)
---
About Forcefield Body Armour:
Forcefield Body Armour specialises in Impact Protection and High Performance Clothing Systems. The brand prides itself on developing and producing cutting edge, innovative and class leading products. Winning countless awards and reviews, the brand continues to grow across many industries and sports.
(FF3124)
Feedback on Forcefield Pro Tube X-V 2

By:

T P Hillbom

on 5 July 2019

I recently bought these 'knee guards'after my brother got a pair and I had a chance to test them. The purchase was part of my overall goal to upgrade all my armour to CE2 level. I currently have a pair of Draggin NextGen kevlar jeans and I was not happy with Draggin's own CE2 knee armour. The biggest issue I had with the factory armour was that it would not stay in place when riding and moved that much it left part of my knee cap unprotected, should an accident happen. All it took to upgrade to the Forcefield was one quick test of my brothers Forcefield Pro Tubes. The armour is really comfortable and above most, it stays solid and won't move from where you put it. It has never felt uncomfortable and I hardly notice it when riding. As it is a Forcefield it is thin, for it's level of protection, whilst still offering (if not exceeding) minimum level CE2 requirements. Overall I am very happy with the purchase.




(5)
---
Others Also Bought
---
More From This Category