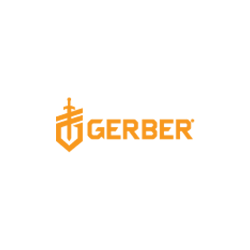 Developed for low-light hunting needs, this compact tool features a powerful 650 lumen light that can be used to track, flush, or simply highlight game location. Mounted on belt, on pack, or in hand this two mode light (650/90 lm) has you covered with red
RRP $126.00
SAVE 5%!
Sale Ends in
03:00 am, 1 July 2019
Gerber Myth Spotlight Lighting


Developed for low-light hunting needs, this compact tool features a powerful 650 lumen light that can be used to track, flush, or simply highlight game location. Mounted on belt, on pack, or in hand this two mode light (650/90 lm) has you covered with red and green lenses.
DETAILS:
LED lighting technology

Lithium ion rechargeable battery pack (included)

LED Output: 600 lumens, 2 hours (high); 100 lumens, 10 hours (low)

Overall Length: 5" (12.7 cm)

Weight: 20 oz. (567 g)
Material: Nylon body with rubber overmold The best hunting conditions occur around dawn and dusk and, for some predators like coyotes, during the night hours. Working with experienced hunters to guide its features, Gerber developed the Myth Spotlight for low-light hunting needs. This powerful 600-lumen light can be used to track, flush or simply highlight game location. The compact and rechargeable system is easy to use and ready for hunting waterfowl and nighttime predators.
SMALL AND VERSATILE
Don't let this light's compact size fool you; it delivers 600 lumens of bright light at the pull of a trigger. Understanding that every hunting season has different lighting demands, Gerber gave this light a variety of mounting and carry options. There's a basic handheld operation for tracking and identification, plus a standard belt clip to keep it within easy reach on your waist or your pack. For more stable mounting, there's a standard 1/4-20 UNC thread on both sides of the housing for tripod and boat-mounted use.
LITHIUM ION BATTERIES WITH AC/DC CHARGER
Rechargeable batteries are more reliable than ever and, quite literally, will save you hundreds of dollars in battery costs over the course of years. The Myth Spotlight features rechargeable lithium ion batteries that offer impressive burn times, are lightweight and are free of memory effect. The system includes both AC and DC adapters for charging at home or in your vehicle while on the road and away from traditional outlets.
RED AND GREEN LENSES
Bright and sudden lighting easily startles most game animals. The included red and green lens covers offer light spectrums that are less apt to send your prey running yet still offer enough light for you to pull the trigger.
TWO LIGHTING MODES
You won't always need a full 600 lumens, so the light includes a less intense 100-lumen mode. The lithium ion batteries deliver a full 2 hours of burn time at 600 lumens and an impressive 10 hours at 100 lumens.
---
About Gerber:
Founded in 1939 and based in Portland, Oregon, USA, Gerber is an American brand whose products have global reach and relevance. Like the men and women who carry our gear, Gerber is Unstoppable. Decades of innovation and dedication have put us here. Renowned as a master of knives and tools, Gerber's problem-solving, life-saving products are designed with the unique needs of specific activities in mind. Today that includes much more than a blade.
(31-001857)
Be The First To Review This Product!
Help other Adventure Moto Australia users shop smarter by writing reviews for products you have purchased.
---
Others Also Bought
---
More From This Category