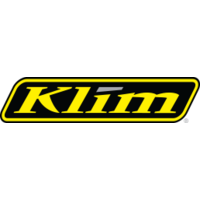 Kodiak Island off the coast of Alaska is wild and untamed. Getting there requires preparation and a willingness to encounter anything the wild Alaskan summers can throw at you. The Kodiak was designed to handle the 400 mile days, sketchy mountain passes
RRP $1,695.00
SAVE 35%!
Sale Ends in
00:00 am, 30 November 2021
Klim Kodiak Jacket
Exterior Features
•Gore-Tex® ProShell which is guaranteed to keep you dry • Perforated leather overlays on the shoulders and elbows • Tonal muted branding
•Ykk® Zippers • D3o® Ce level 2 elbow armor •D3o® Ce level 2 shoulder armor • D3o® Ce level 2 backpad • Spacer Mesh Chest Protection cargo • 2 external chest pockets • 2 external hand pockets • 2 internal zippered pockets • 2 internal open stash pockets • 1 hidden passport pocket In the lining • 1 Spot® pocket on the chest • 1 stat card pocket on the forearm • 1 water resistant napoleon pocket • Black 3m™ Scotchlite™ reflective material
• 2 Chest Vents
• 2 Side Vents
• 2 Back Vents
• 2 Bicep Vents
• 2 Forearm Vents
• Snap back collar • Action Back • Internal kidney belt (Removable) • Adjustable arm cinches • Jacket to pant connection
Kodiak Island which is off the coast of Alaska is wild and untamed. Getting there requires preparation and a willingness to encounter anything which the wild alaskan summers can throw at you. The Kodiak is designed to handle the 400 mile days, sketchy mountain passes and constant passing storms that typically accompany an epic touring adventure. The refined aesthetic design and fit of the Kodiak add comfort and confidence to your next journey.
---
Klim 2019 Kodiak Jacket is available in the following lengths:
Klim 2019 Kodiak Jacket is available in the following sizes:
56 (out of stock)
54 (out of stock)
50
48
28/56D (out of stock)
25/50D
27/54D (out of stock)
Klim 2019 Kodiak Jacket is available in the following colour options:
Grey
Navy Blue (out of stock)
Black
---
About Klim:
KLIM Technical Riding Gear is a global leader in designing, developing, sourcing and distributing the most advanced powersports apparel for the snowmobile and motorcycle rider. Utilizing the world's highest technologies in waterproof, breathable, durable and comfortable materials, like GORE-TEX ® products, KLIM offers gear for the most demanding riders. Driven by the continual feedback and input from dedicated test pilots and passionate customers, KLIM strives to do one thing above all – improve the riding experience without compromise.
(3721-001)
KLIM Kodiak Gore-Tex Pro jacket

By:

Mark Perkins

on 10 July 2019

I spent weeks investigating the best quality Gore-Tex laminates Jackets and this resulted in a shortlist of Rukka, Klim, Dainese and Richa. Unfortunately Stadler and Halvarssons brands aren't available here in Oz, so without being able to try them on for fit and sizing, I wasn't prepared to risk internet purchase. I tried on Rukka but it just didn't fit my body shape (110cm chest and shorter arms). The Richa jacket was a good fit and cheaper than the others, but it didn't look as high quality. I have had a Dainese Teren jacket and pants for 4 years and while it was a good fit (EU56), it was already breaking down with zips broken and no longer waterproof, but it was a drop liner style as opposed to laminate. Having experienced being drenched and the jacket failing to dry out overnight, I definitely wanted to avoid this style in future. For this reason, Dainese were excluded as value for money was simply not there in their textile range at least. I finally tried on the Klim(pronounced Climb) Kodiak and the fact they make 2 versions, one with shorter arms allowed me to buy the right fit. Klim are not cheap, especially when you factor in that they come as a shell with armour but nothing else. The Rukka at least had winter liners zipped into them which sort of justified their high price. What sold me on the Klim was their lifetime warrior build as well as Gore-Tex lamination. Spending so much, one wants to have confidence that the manufacturer will do the right thing in the event something fails. I will come back in a year's time to offer feedbacks once the suit has been in use for a time.




(5)
The Only Shell I need

By:

Sid James

on 10 December 2018

I was sick & tired of years of sweating in Internal Plastic Bag waterproofed style Jackets when it was wet. Then, when it dried out, having to stop somewhere to remove said Internal Liner, just to do the reverse an hour later. Or having Multiple Jackets for Different Seasons / Climates. An Old BMW Textile Enduro Style jacket for really snotty weather, or an Old Revit Sirocco Mesh for Hot days, and my last jacket was an RST Titanium Goretex/OutLast.. which failed/fell apart in 12 months. Altogether, too much bulky gear. The Kodiak Shell, in grey, was my choice for a Single Jacket for All Seasons, All Weather coverage. It fits me better than the Badlands, which is also a Great Jacket. Great Advise too, from the Adventure MOTO staff. It went around the Big Island. From the heat & humidity of the Tropics, across the Bottom and over the Top of the High Country. It did it all, from the Wet to the Dry Dust and through to Frosts. Heat & Cold. All I had to do was adjust the Layers to suit the days /weeks riding.. The Gore-tex Layer3 Pro is the best.. Simple. Skins for Hot days with zips open.. done. For wet , same as hot, but close the zips. For freezing cold days, a Merino thin plus Warm & Safe power heated jacket & gloves.. Toasty … Done.




(5)
Excellent fit and quality

By:

Dean

on 12 April 2018

This is my 3rd Klim jacket as I have 3 bikes and like a jacket for different seasons, I find that I keep coming back to Klim because as I'm an odd shape, I find that Klim fit very well and the quality is better than the rest, yes they are expensive but they are jackets will last a long time. The range of adjustment on the Kodiak and others is superb. I did haven't initial concerns of how waterproof they were with the zippers etc, but after all the rain in Sydney and traveling through Tassie not one drop got in. Oh and excellent service from all the people at Adventure Moto.




(5)
---
Others Also Bought
---
More From This Category