2018 Brisbane Garage Night
Author: Team Adventuremoto Date Posted:11 October 2018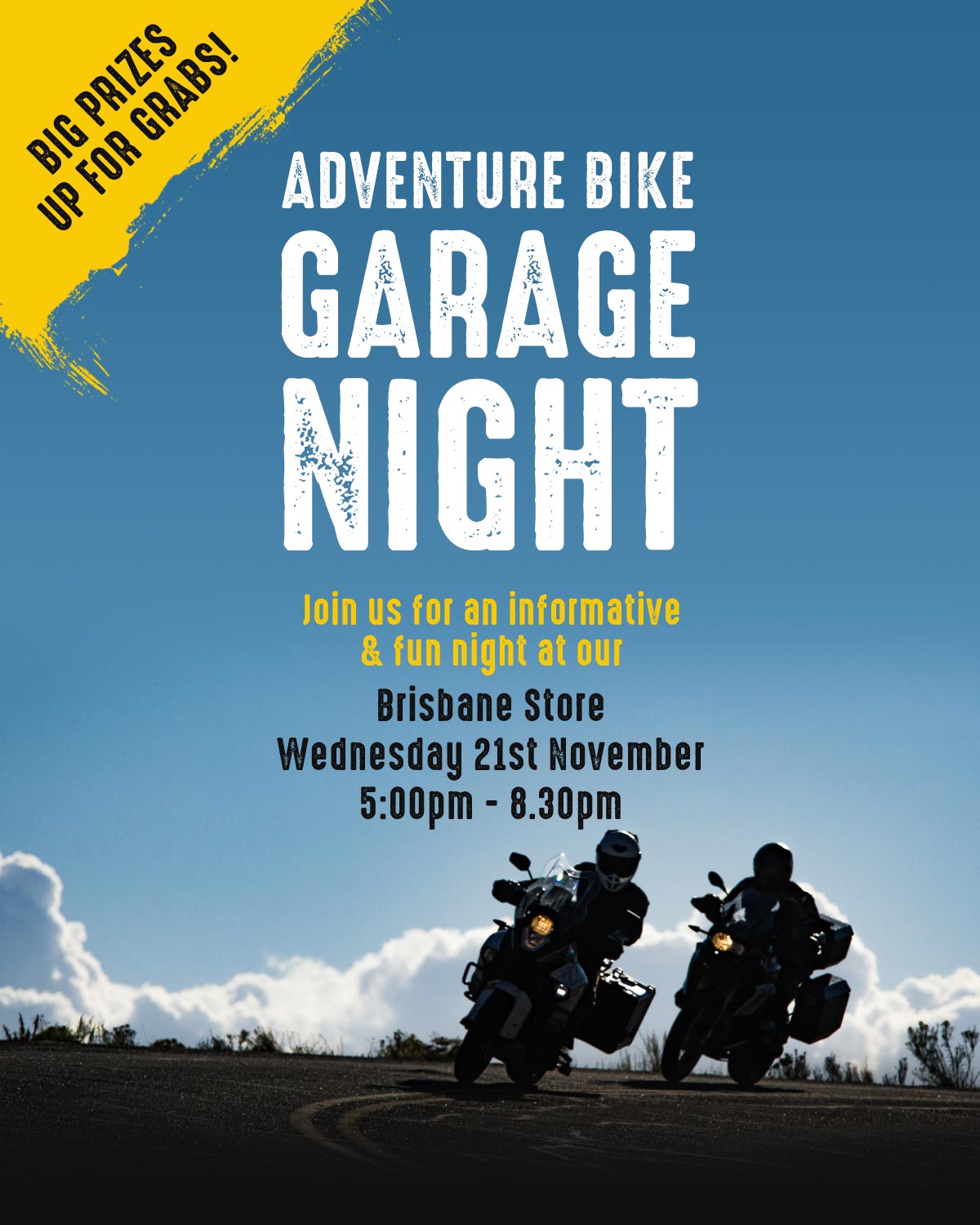 We want to welcome everyone to join us in Brisbane for our inaugural garage night!
It's going to be a fun night full of banter, laughter and of course a few demonstrations from the distinguished and the not so distinguished... ;-) All you need to do is pop in any time after work on the 21st of November and enter your bike into our "Show & Shine" competition, where everyone is a winner! What a better way to spend hump day?
Why Should You Come To Brisbane's Garage Night?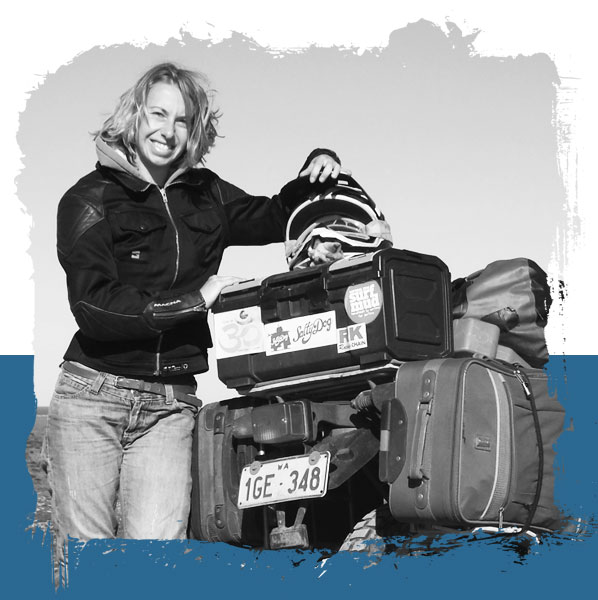 Chantal Simons From "Chick On The Chook Chaser"
Meet the women who lived out her passion. Chantal talks about her epic motorcycle journey around Australia, spiced with plenty of adventure, a pinch of soul searching and a sparkle of romance...
James Powell - Back On Two Wheels
James will talk about his amazing Africa Twin build and how, as a paraplegic, he uses landing/outriggers to ride again. Be inspired by this story of struggle, hope and incredible engineering!
Rob Turton and Ivan Aird - Tyres For Bikes
For all things tyres - these two know it all! Rob and Ivan will be around to answer any questions and explain the in's and outs of selecting the right tyres for your bike and riding style!
Get To Grips With Garmin!
Discover how Garmin can deliver innovative GPS technology for your next adventure ride.
Show & Shine Bike Competition
Bring your bike, as everyone is a winner! Each entry into the Show and Shine Bike Competition will receive a $20 gift voucher at Adventuremoto!
For first place, you will receive a $150 gift voucher, in second place is $100 gift voucher and in third place is a $50 gift voucher all from AdventureMoto.
Lucky Door Prizes!
Just for turning up and having some fun, you will be in the draw to win one of several luck door prizes! We have a Giant Loop Great Basin Saddle Bag, a set of tyres from Tyres For Bikes, a KLIM Nac Pak and a heap of Adventure Moto T-shirts!

FOOOOOD - That Greek Truck
We don't want you to go hungry, so we have arranged for the best food truck in town to drop in and keep everyone happy! That Greek Truck will be serving up deliciousness! Just bring your wallet and a hungry tummy, they will take care of the rest.
SHOW & SHINE Competition Terms and Conditions: Every entry into the Show & Shine Competition will receive a $20 gift voucher for Adventuremoto. The $20 gift voucher is valid for orders over $100 only. No gift vouchers will be exchanged for cash. Entrants into the Show & Shine competition must be present on the night 21st of November 2018 and claim their prize on the night. Lucky door prizes will be drawn randomly, judges decision is final. Adventuremoto reserves the right to change the prizes if needed (depending on stock availability).