Instant Reward Program For Fathers Day
Author: Team Adventuremoto


UPDATED: THIS PROMOTION IS NO LONGER ACTIVE.
INSTANT REWARDS THIS FATHERS DAY!
START EARNING INSTANT REWARDS WITH EVERY PURCHASE!
HOW TO REDEEM YOUR REWARDS:
There are two ways to redeem your rewards.
1. USE THE REWARD DETAILS WITHIN YOUR EMAIL.
Once you spent an eligible amount, you will receive an email notification from us letting you know the good news.
Inside that email is your voucher details, which will look something like this:
Voucher Details:
Voucher Code:FDP-Instant********
Voucher Secret Key: ********
You can use these details on the check out page of Adventuremoto without login into your account.
2. ADV MOTO ACCOUNT METHOD - Good if you have lost or accidentally deleted your voucher email.
1. Simply log in to your Adventuremoto account on the checkout page.
(To be able to redeem your voucher you can not use the "Paypal Checkout" option, however, you will still be able to use PayPal using our own check out)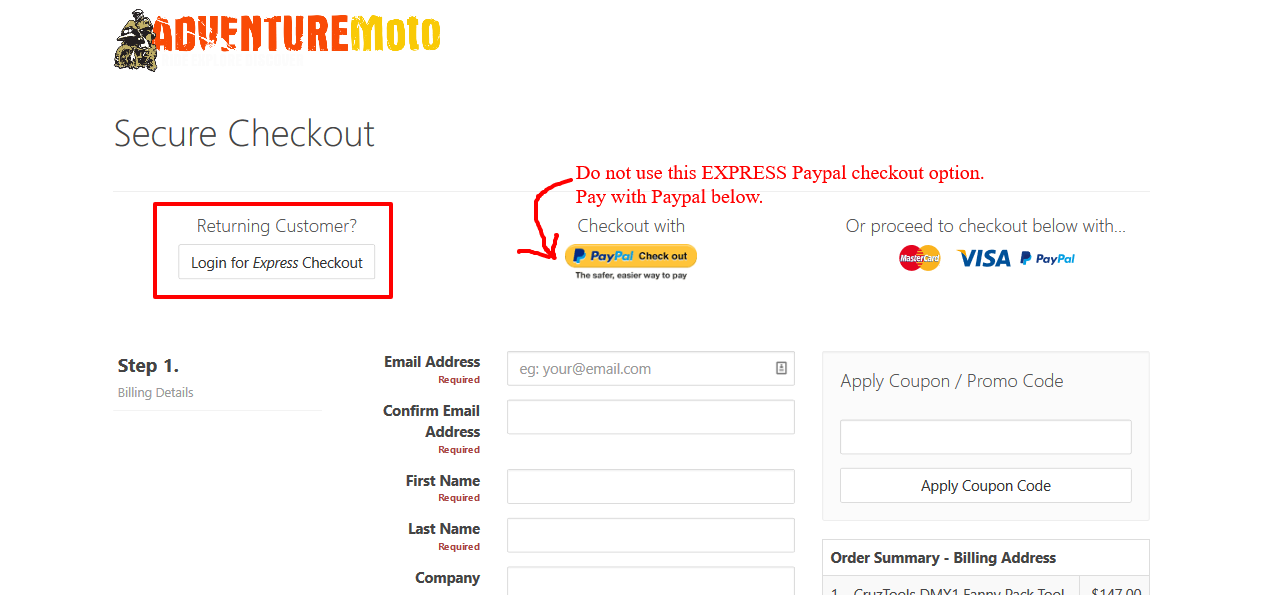 2. Confirm your billing/ shipping details are still correct.
3. Once you have checked everything scroll down to "STEP 3. Payment Details" and click on the available balance.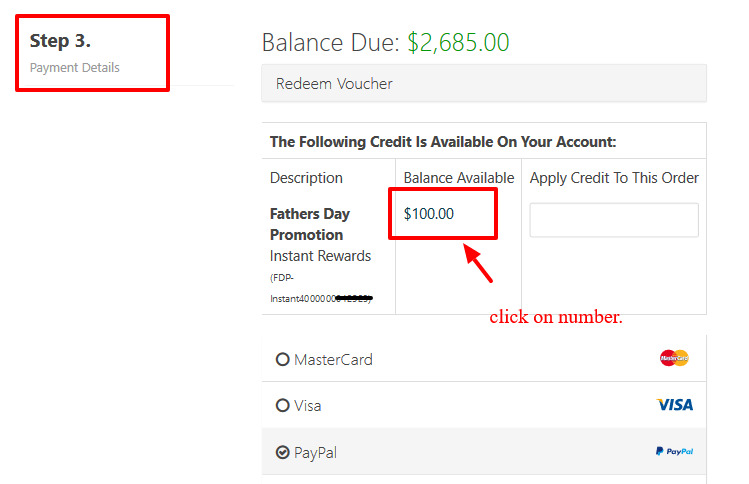 4. You will see the balance has been applied to your purchase order.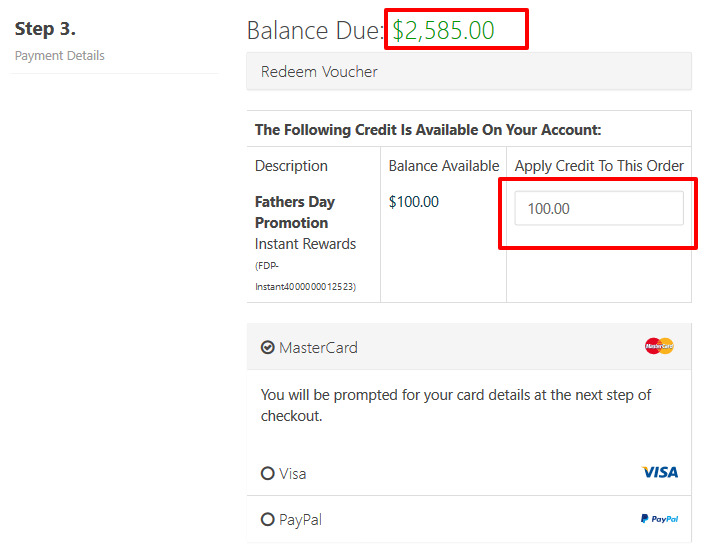 5. Then you can proceed to which every payment method you would like to use and we will ship out your goods as soon as possible.
Fathers Day Instant Reward program ends midnight the 3rd of September. You will not be able to earn Instant Rewards after the 3rd of September, but you can still redeem your rewards until the expiry date.