Giant Loop Motorcycle Packing Chart and Luggage Table
Author: Team Adventuremoto Date Posted:9 March 2018

Ever wonder about the best packing system for your motorcycle? You're a rider of course you have! After hitting the road for a while, we all develop our own packing and camping styles, but until then it can be a bit tricky finding just the right setup. Luckily, Giant Loop offers packing solutions for all kinds of riding, and has developed these neat Giant Loop Product Chart and Luggage Table to make cross-comparisons super quick and simple.
To start narrowing luggage systems down and to find what will suit you best, decide what your most realistic riding goals are and work towards those. Are you heading out around town, or around the world? A quick lap of the Snowies, or a serious expedition across the Simpson? The world is your oyster after all, and chances are you'll have more than one goal, and maybe even more than one bike, all requiring different setups. No one needs a 68 litre Great Basin Saddlebag for a day trip unless you'll be doing some serious grocery shopping on your way home. And while the 14 litre MoJavi Saddlebag is killer for day trips, it isn't going to cut it by itself when you're going cross-country.
That's why Giant Loop has come up with handy tools to give you an overview of all the great packing solutions they have to offer. The first Product Chart shows sizes, capacities and weights for all their products, while the second illustrates how each product fits on a dual sport, enduro or adventure touring setups to get you on the road with just the ride system.
And if you're still unsure, just give us a ring on 02 9651 3355 and we'll talk you through all the best options!
Happy Riding,
The Team at Adventure Moto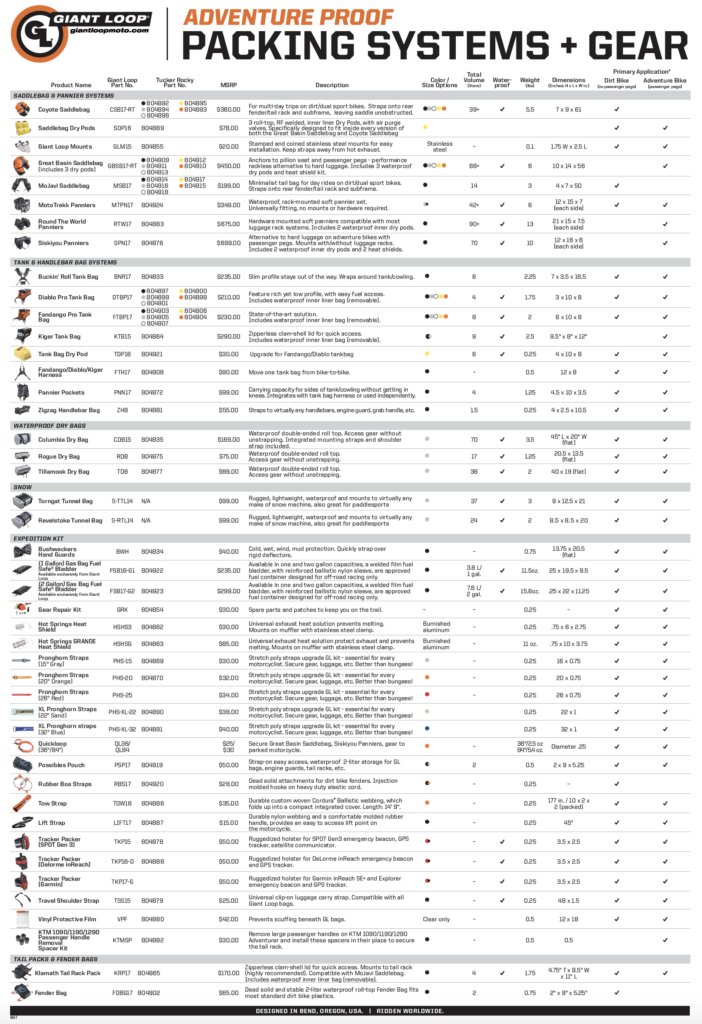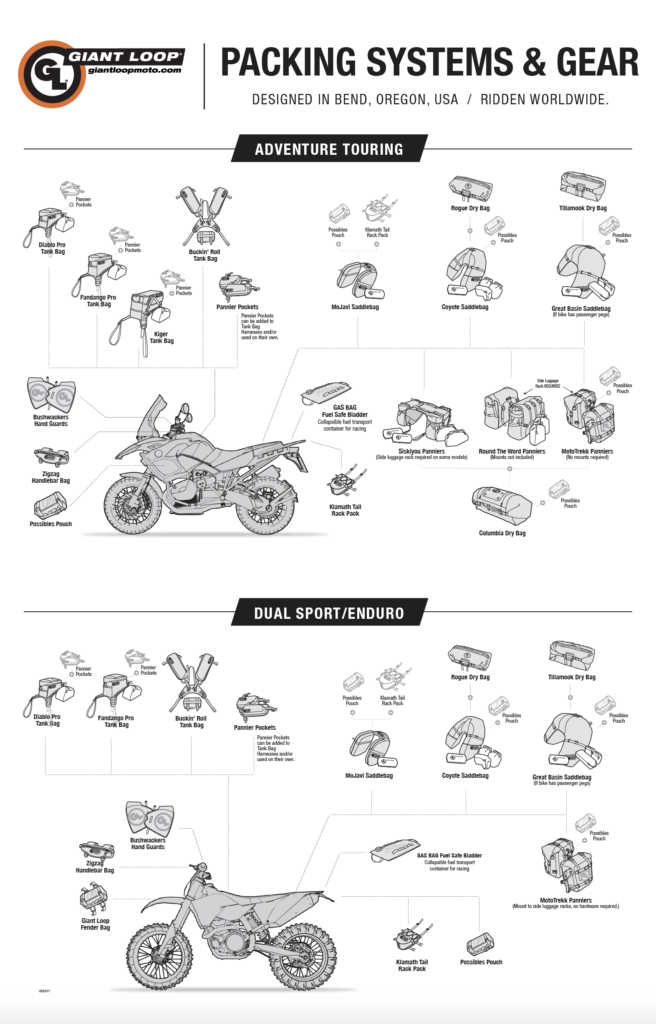 See our entire Giant Loop range >