How to Watch the Dakar in Australia
Author: Team Adventure Moto Date Posted:1 November 2018

The 41st edition of the Dakar Rally is going to be one of the toughest races so far. The Dakar route in 2019 will take competitors across the sandiest route imaginable, starting in Lima and following the Pacific coast of Peru before darting inland into the Andes at Arequipa and dipping back down into the sand dunes of Tacna and Moquegua. "100% Peru, 100% Dakar" is the official tagline for the 2019 rally, and it's going to be one of the most spectacular races in the history of Dakar.
The Most Brutal of Them All
Dakar Rally 2019 will kick off in Lima, the capital of Peru, on the 6th of January with 334 vehicles turning up for the podium. It will consist of 10 stages across 5,000 kilometers of which over 70% is going to be sand. "It is a little like as if we were competing in the Vendée Globe, only in the roaring 40s", said race director Etienne Lavigne when asked about the difficulty of the 2019 edition.
This will be an exciting race for Australia as Toby Price, an Aussie Dakar champion of 2016, will lead the charge in the motorcycle class on his KTM 450, followed by Rodney Fagotter on a Yamaha WRF 450 and Dakar newbie James Ferguson on a KTM 450 EXC.
Who to Watch
Dakar favourites in the motorcycle class for 2019 are said to be Austrian Matthias Walkner with the Red Bull/KTM Factory team, UK's Sam Sunderland with Red Bull/KTM Factory, and Aussie Toby Price with Red Bull/KTM Factory. Portugal's Paulo Goncalves with Monster Energy/Honda, Argentinean Kevin Benavides with Monster/Honda, Spaniard Joan Barreda Bort with Monster/Honda and Adrien van Beveren with Yamaha from France among others are also listed at the top.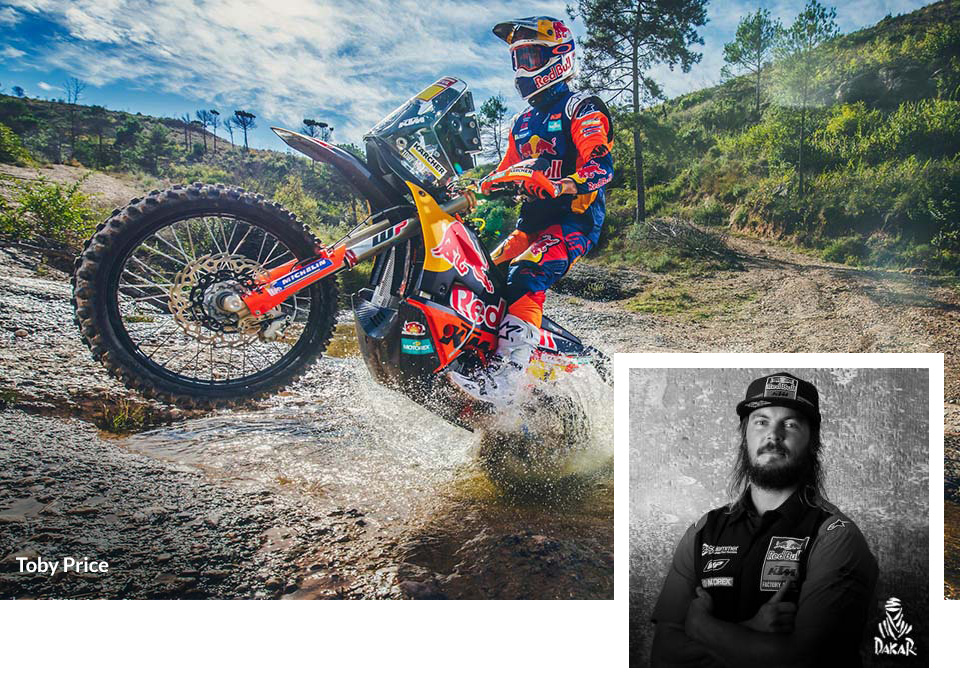 Can Toby Price repeat his 2016 victory at the Dakar Rally in 2019 in Peru?
'I was really happy to finish to the Dakar last year and really didn't expect to finish third after my injury. This season has been incredible. My biggest motivation is simply to get on the bike every morning. I love to ride even if it is the toughest rally in the world. The fact that the Dakar will be run in just one country will make things different, but we are delighted. The conditions will be complicated. The goal is to run up front ad win my second title", - Price said.
Ever since entering his first Dakar Rally in 2015 and finishing third, Toby Price has become a legend in the motocross and rally circles around the world. Winning the Dakar in 2016 and coming in third again in 2018, 31-year-old Price is expected to place high in 2019.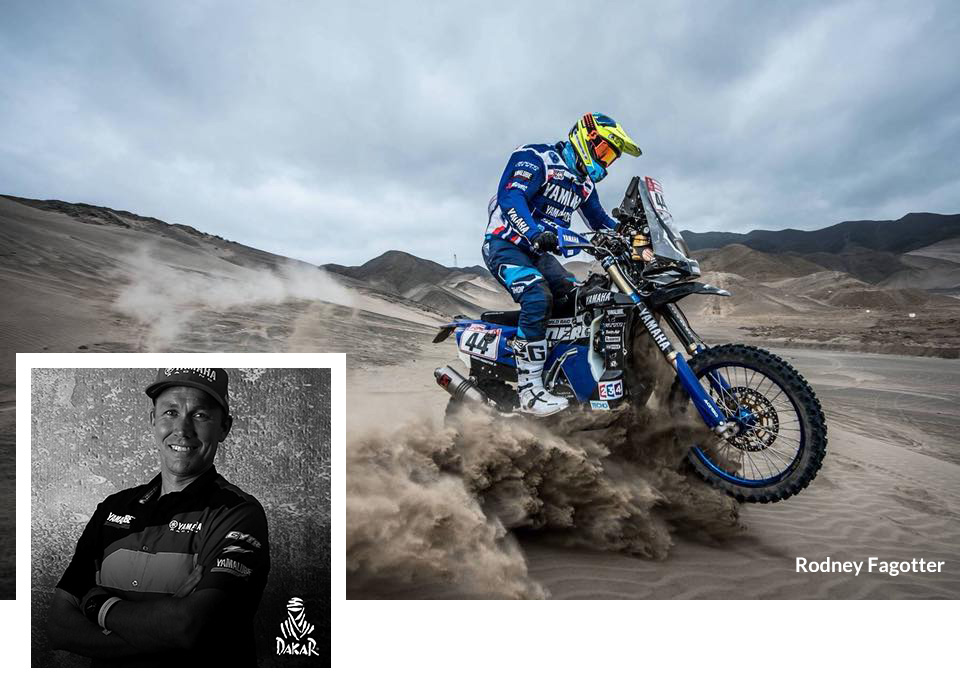 Rodney Fagotter, a Queensland motocross and rally champion, has placed 14th in the Dakar Rally in 2013 and 16th in 2018, but he says he is "in the best shape ever and ready to help the team win" and hopes to finish in the top ten in January. "I would have wanted to finish higher last year but to finish is always good. I was a support rider and so I had limited issues. Unfortunately, Van Beveren had to quit while he was leading, and I ended up as the last Yamaha rider in it. I remained in Australia during the year competing on the domestic scene and preparing and training for the Dakar. Living in Australia, heat will not be an issue once in Peru. I remain a water boy in the team, so I need to ride well and stay trouble free to be as close as possible of Adrien (Van Beveren) and Xavier (de Soultrait). I need to ride fast to be within 20 or 30 minutes."
James Ferguson from Newcastle is entering the Dakar Rally for the first time in 2019 – and he's chosen the Original by Motul class (with no assistance). According to James, his worst fear is the bike failing en route. "I watched the Dakar on TV when I was a kid and always had it in the back of my mind. My dad was a biker and I've always ridden bikes all my life. I was looking for an adventure and now I want to prove to myself that I can do it. The Original by Motul class was the obvious choice. I like to do everything myself. My main worry is my bike not making it, especially after spending so much money preparing it. It's a KTM EXC 450, so not a real rally bike and I adapted it for the Dakar. The idea of the bike failing gives me nightmares."
Where to Watch
The Dakar Rally will be broadcasted in almost 190 countries around the world by over 70 channels, including the SBS network in Australia. Tune in for Dakar updates and highlights your local time, and don't forget to keep an eye out for their 2019 TV guide for exact broadcasting times.
If you're a true Dakar aficionado and SBS isn't going to cut it, you can always hop on the EuroSport channel and see if you can get more. They post broadcasting times in advance, so you can plan your schedule around them.
Another great resource is the Dakar Rally official page. Check in daily to see the newest highlights, helicopter footage and updates!
If you want to keep up with the race in real time and see who is where, make sure to bookmark this Dutch Dakar tracking page.
To keep an eye on Price, Fagotter, and Ferguson, tune in using the Red Bull TV page online.
And if watching isn't enough, pop over to the advrider.com forum to follow the Dakar and discuss it live with other rally maniacs from around the world!