Kaoko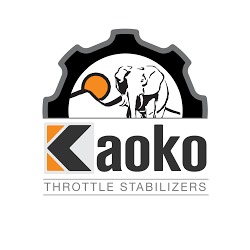 Kaoko Cruise Controls are purpose-built for a variety of motorcycles.
A throttle stabilizer is a throttle controlling mechanism that enables the rider to secure their throttle to a desired opening or setting.
The Kaoko Throttle Stabilizer Kit consists of a simple, ingenious and robustly designed friction nut that is integral with a special Kaoko™ handle bar end weight. The Kaoko™ bar end weight is closely matched in appearance and weight to the Original Equipment Manufacturer (OEM) bar end weight.
Most installations simply require the removal of the OEM bar end weight and the fitting of the Kaoko Throttle Stabilizer kit in its place.
---