Adventure Moto along for the ride at the Yamaha Variety Jet Trek
Author: Team Adventure Moto Date Posted:23 March 2020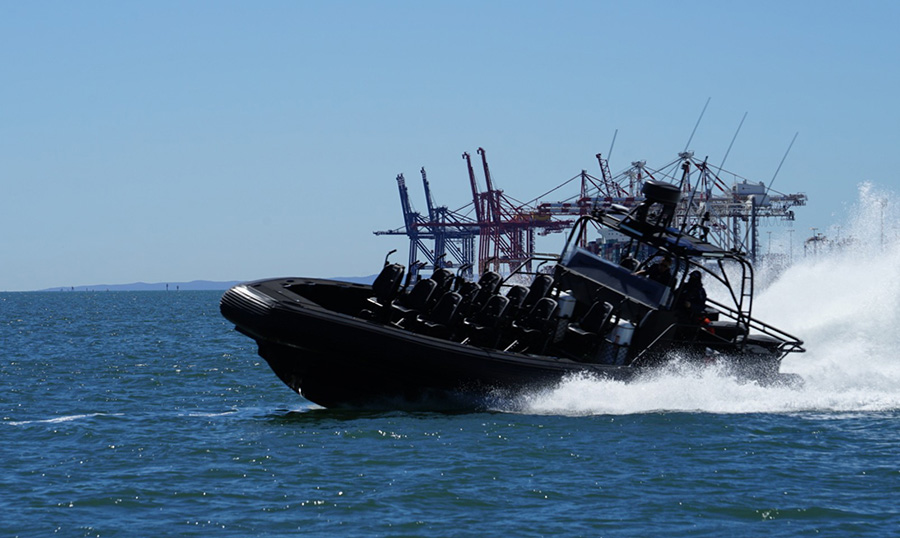 Queensland Water Police Officers Marty Webb and Jodie Powell are fellow adventurers who will be giving back when they take part in the Yamaha Variety Jet Trek this month. Jodie recently dropped us a line to let us know about their upcoming adventure of the water kind. And we were excited to find out that our Adventure Moto Fuel Bags – Fuel Bladders will be going along for the ride and helping Jodie and Marty to be competitive in the race.
Having fun and doing good – Yamaha Variety Jet Trek
Jodie and Marty, aka the Bay Ratz, are participating in the 2020 Yamaha Variety Jet Trek. Taking place over 6 days from 16-21 March, riders kick-off in Coffs, NSW and travel to the Sunshine Coast in Qld, via Grafton.
The event is Australia's largest and most successful personal watercraft charity event, running for an impressive 21 years! Organisers describe the event as, "an adrenalin packed adventure travelling via some of the most amazing coastline and scenery Australia has to offer". Gnarly!
Over those 21 years riders have raised over $2.3 million for Aussie kids who are sick, disadvantaged or have special needs. Known as the children's charity, Variety says, "all kids should be able to follow their dreams and be the best they can be. No matter what life throws at them. No matter what their ability." We couldn't agree more and loved learning about the amazing work Variety are doing! If you can afford to help them out, head to Marty and Jodie's fundraising page to make a much-needed donation to this great cause.
Variety tell us that funds raised go towards a range of health, educational and mobility equipment to help children, schools and local community organisations. And riders in the Yamaha Variety Jet Trek get to see the impact of their fundraising along the way as the week includes meeting the kids and families they are helping.
Adventure Moto Fuel Bag – Fuel Bladders along for the ride
We first heard about Jodie's Water Ski fundraising ride when she contacted us to let us know our Adventure Moto Fuel Bags – Fuel Bladders would be coming along on their fundraising adventure. Marty, who is also an avid motorbike rider, has given our fuel bags the thumbs up for their Jet Ski trip! You can bet we let our friends at Yamaha Australia know about that.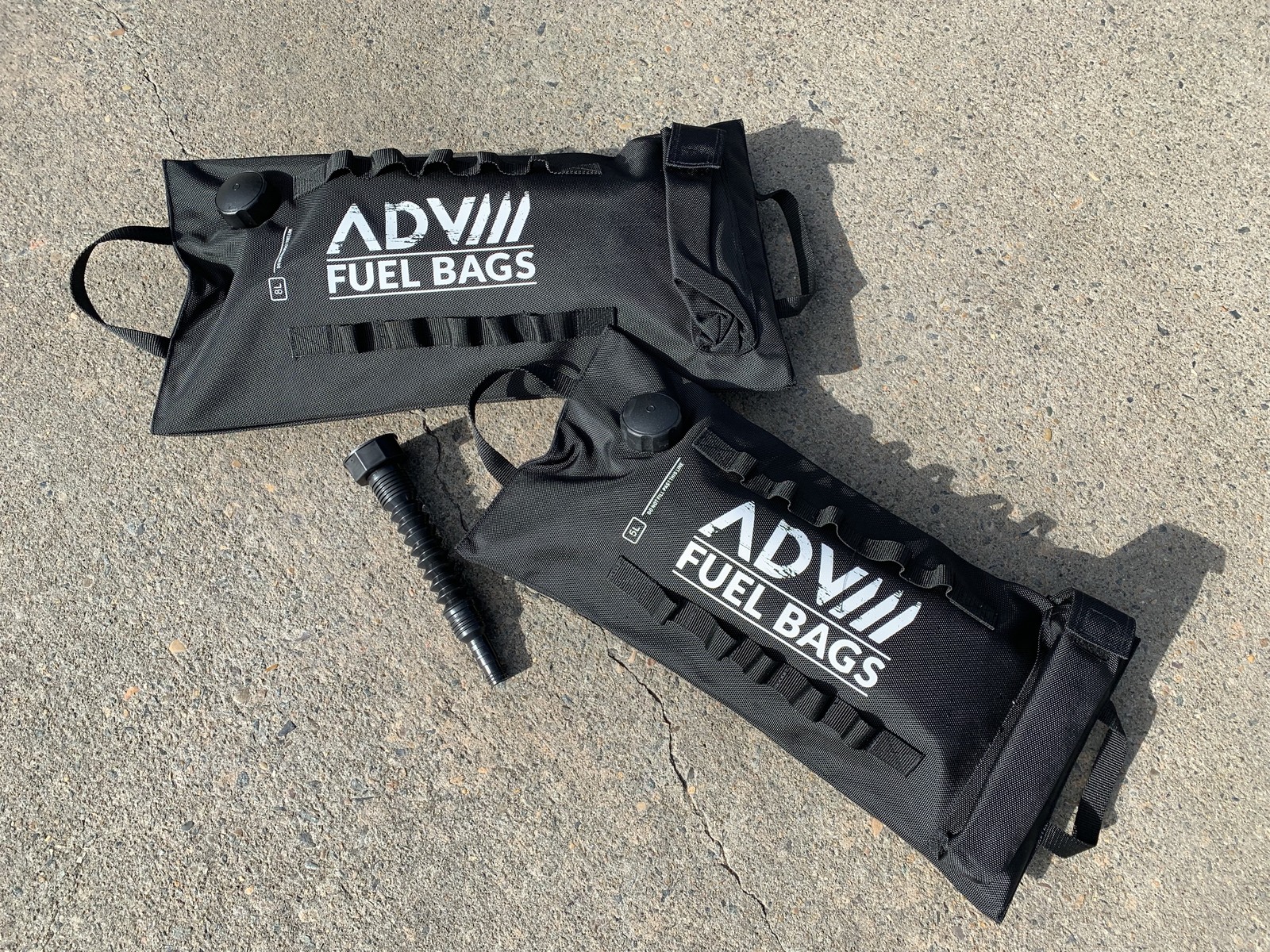 Using ADVM Fuel Bags – Fuel Bladders
ADVM Fuel Bags - Fuel Bladders are used for the temporary transport of liquid hydrocarbons for motorcycles and vehicles used in racing, professional off-road and closed course competitions and events and, as Jodie has informed us, Jet Ski races! No more worrying about running out of fuel on land or out on the water!
They come in a 5 litre and 8 litre size with a spout, that has its own secure pouch. When it comes time to pour the fuel into your tank, it's as easy as unscrewing the safety cap, screwing the spout onto the bag and directing the spout into the tank to fill up, 'on the go'!
The bags also have easy strap down points and can be used with Giant Loop Pronghorn Straps or ROK Straps which are sold separately. And because things get hectic when you're out there on a Motorcycle Adventure or participating in a Jet Ski race, these fuel bags are super tough! To ensure the 'toughness' of the fuel bags we've sown a durable welded fuel-grade bladder into a ballistic nylon sleeve, with webbing daisy chain anchor points and handles.
Check out this video where Steve shows you how tough they are and to learn more about how to use these handy fuel bags for your motorcycle races and trips and jet ski races.
Just remember, these fuel bags are great for filling up on the go and shouldn't be used for long term fuel storage. When using them you should transfer your fuel load into your vehicle at your earliest convenience. Once you've done that, the bags easily collapse and can be stored flat or rolled up.
If you've got a great story about how you used the ADVM Fuel Bags, drop us a line!
---
Products In This Article
---
Leave a comment