Six Australian Winter Motorcycle Riding Essentials
Author: Team Adventuremoto Date Posted:1 August 2018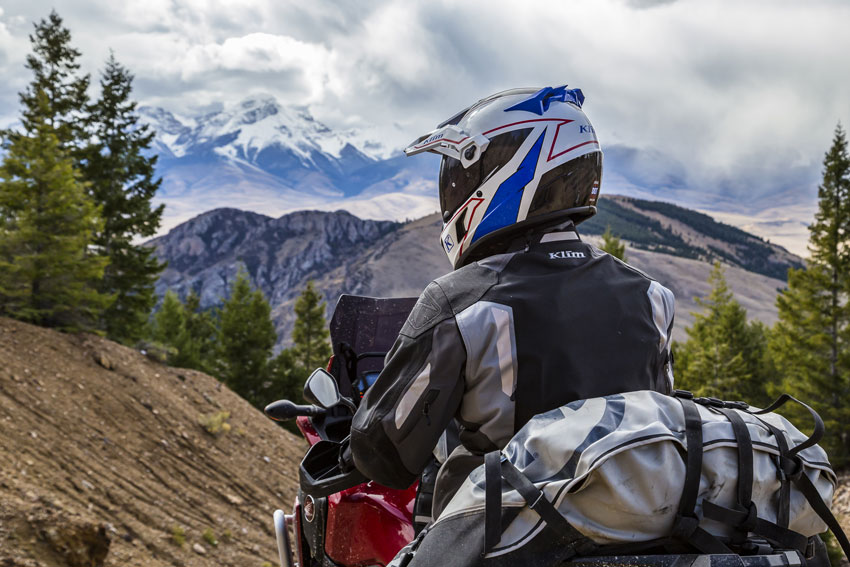 Winter is here in Australia, and frost is on the ground. And while some of you lucky riders might live in our balmy northern climes, those of us elsewhere have been experiencing some pretty chilly weather, complete with frost-covered petrol tanks. But our crisp mornings don't need to be avoided and offer some of the most gorgeous motorcycle riding opportunities around: Frosty paddocks under bluebird skies and quiet country roads. And if you're really up for some winter fun, the Snowy Mountains become a winter wonderland and beckon the intrepid rider with their alpine summits and stunning scenery.
Just make sure to have the proper winter riding essentials, and you'll love to ride year-round.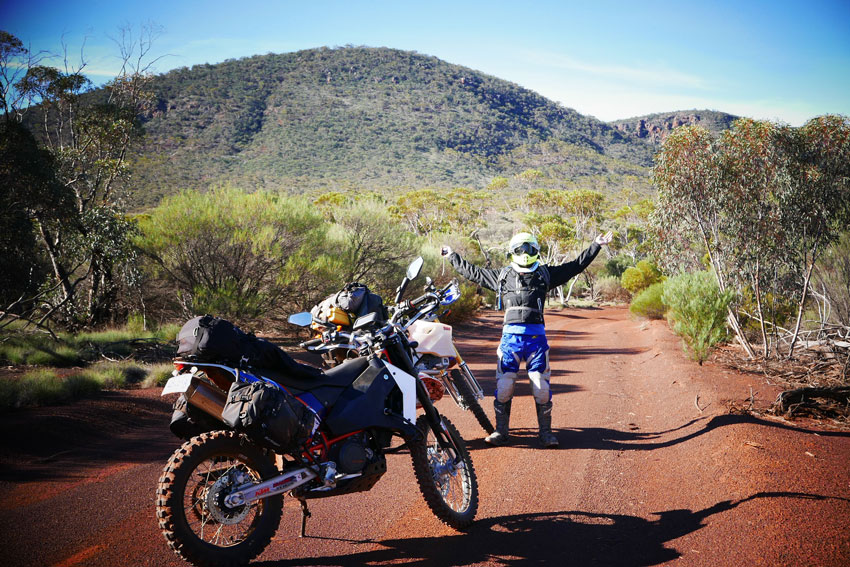 Photo by J Cannon For the 2016 Faces Of Klim Competition
Our 6 Australian winter essentials:
We once rode through an entire wicked winter only to finally break down and get a pair of heated grips just as spring sprang. We learned our lesson the hard way, and now always ride with heated grips installed on our bikes. Cold hands put a real damper on a ride, and can even become dangerous if you lose feeling in your digits. Heated grips paired with winter gloves make a huge difference, and you'll enjoy the ride much more. These heated grips are great because they offer a four-level controller, meaning you don't need to choose between either freezing or scalding hands, like some of the cheaper grips. They also fit all metric motorcycles regardless of throttle type or size, a big bonus.
If you're riding in the winter, this is your #1 best buy.
2. Sherpa 100% Merino Base Layers (Top and Pants)
Wool is known for its warming properties, even when wet. In the winter, cotton should be avoided, as it doesn't keep heat in when damp, and takes much longer to dry than wool. And while regular wool can be itchy against the skin, merino is soft, supple, and itch-free. It's also naturally antimicrobial, so doesn't require nearly as much washing as synthetics or cotton. Even a quick air-dry will get rid of most odours, making it ideal for all cold-weather purposes, from hiking and camping to riding. Sherpa makes some great 100% merino base layers that are long lasting and perfect for under your riding jacket and pants, or for layering up. Merino is also sweat-wicking and breathable, making it great for warmer weather too, and often comes in different weights. The higher the weight, the warmer and thicker the weave. Our closet is stocked with a few different weights, for year-round use.
Once you discover merino, you'll never go back to anything else.
You can't go wrong with the Held Cold Champ Glove and its waterproof GORE-TEX® membrane and soft goatskin palm. You'll stay safe, toasty and dry with Thermoplush fleece, 3M THINSULATE® lining, visor wipe, velcro adjustments, leather covered hard plastic knuckle protection, 3M SCOTCHLITE™reflectors and X-Trafit technology to brave even the wettest and coldest conditions. These puppies will be your go-to winter riding gloves, and perform excellently with the Heat Demon motorcycle grip kit for max comfort.
We've already touted the benefits of wool, and this super comfortable 100% Australian merino wool balaclava will wrap our noggin in blissful moisture-wicking warmth. We've been sold on it for years, and you will be too, once you see how lightweight, quick-dry and versatile it is. Use it under your motorcycle helmet to stay snug and to keep your helmet clean. Wear it around camp, while skiing or taking winter walks, too.
Don't forget to keep your bike ticking all winter long. No motorcycle likes to sit around idle, and winter is a great time to make sure your bike is running smoothly. Keep your chain healthy and clean all season long with Motul's Mini Off-Road Chain maintenance kit, removing all the encrusted deposits from the summer and fall: dust, soil, sand, oil, etc. Its chlorine-free extreme grease formula is perfect for O-ring, X-ring and Z-ring chains.
We can't get Steve out of this top, but luckily it's a naturally odour-free jacket! This might just be Icebreaker's best-ever creation for the active rider, pillion, trekker, or pretty much anyone else looking to stay warm and comfortable this winter. Its nylon shell is filled with the Icebreaker secret: 70gm MerinoLOFT™, way warmer and less stinky than other fabrics, and easier to take care of than down feathers. It's filled with thoughtful features like a zipper chin guard and interior storm flap to prevent chafing, offset shoulder seams and no quilting to prevent pack rub, narrow side panel quilting for contour body fit and great mobility, zippered hand pockets and interior security pocket, an interior pocket for easy stowing, a drop tail hem and more. It's thin enough to use under a motorcycle jacket, and it also looks fantastic.
Stay safe this winter, and ride warm!
---
Products In This Article