A Beginner's Guide to Proper Motorcycle Riding Gear
Author: Team Adventure Moto Date Posted:12 August 2019

If you've ever ridden a motorcycle, a horse, or even a bicycle down a big hill, you know the feeling all riders crave: the wind whipping past, and the sense of total freedom. With the sun on your bare arms and your face to the breeze full-throttle down the empty bitchumen, what's not to love?
The image of casually clad riders as the gold standard of coolness has been propagated since the inception of the motorcycle. Just check out the campaign, "You Meet the Nicest People on a Honda". But motorcycle crashes are a reality of riding, no matter how good a rider you are. And if it happens, it's far more likely to be serious than if you were on four wheels.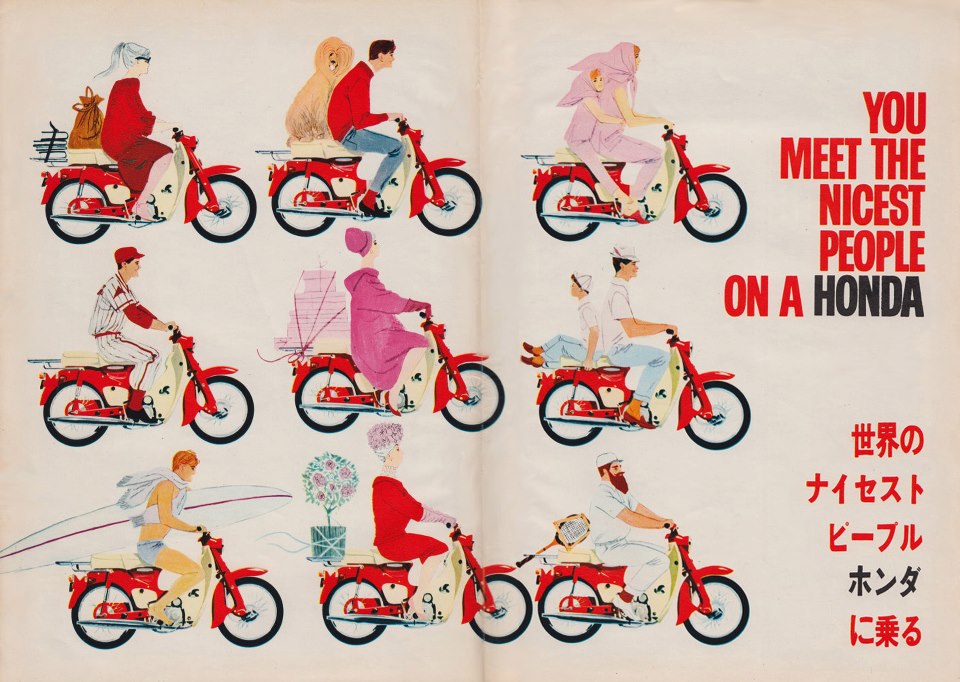 Image via Vintage Everday
According to the 2017 State of the Road: A Fact Sheet of the Centre for Accident Research & Road Safety in Queensland, motorcyclists are 30 times more likely than their car-driving counterparts to be killed in the event of a crash.
It's up to every rider to wear proper gear, and to use it all the time. So get your friends on the bandwagon, and help save lives.
Proper motorcycle gear are the garments that cover all your important bits. Which is to say, it's gear that covers your entire body.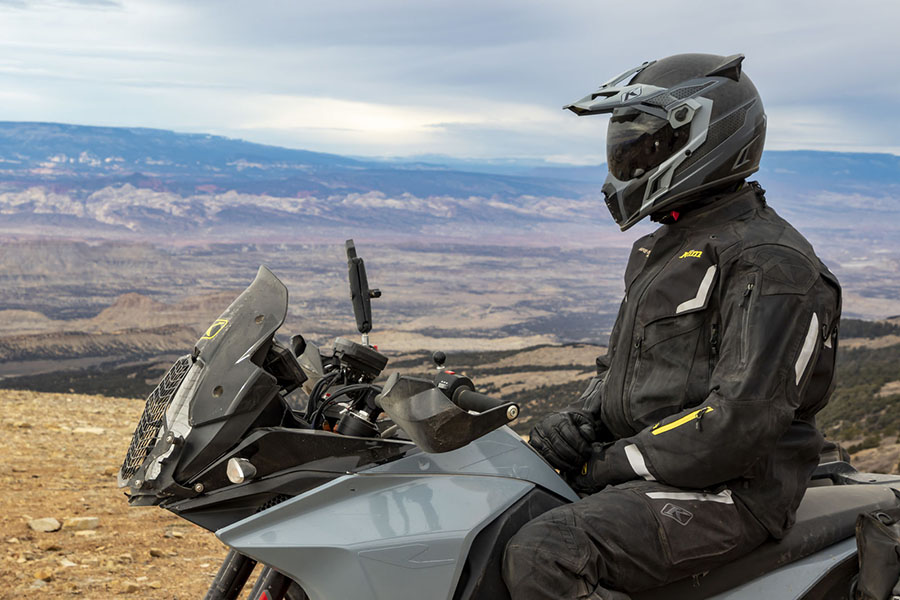 On a motorcycle, no piece of skin is safe. Even in a slow maneuver, you risk impact and abrasion to your limbs, hands, shoulders, head, organs, back… you name it. And at higher speeds — even those speeds you reach chucking a mainy — you risk more than road rash. Over the millennia, the human body didn't evolve to stack motorcycles. But guess what did evolve for moto stacks? Proper motorcycle gear. Though it's no guarantee, it definitely ups your odds against injury. Ask anyone who's taken a tumble.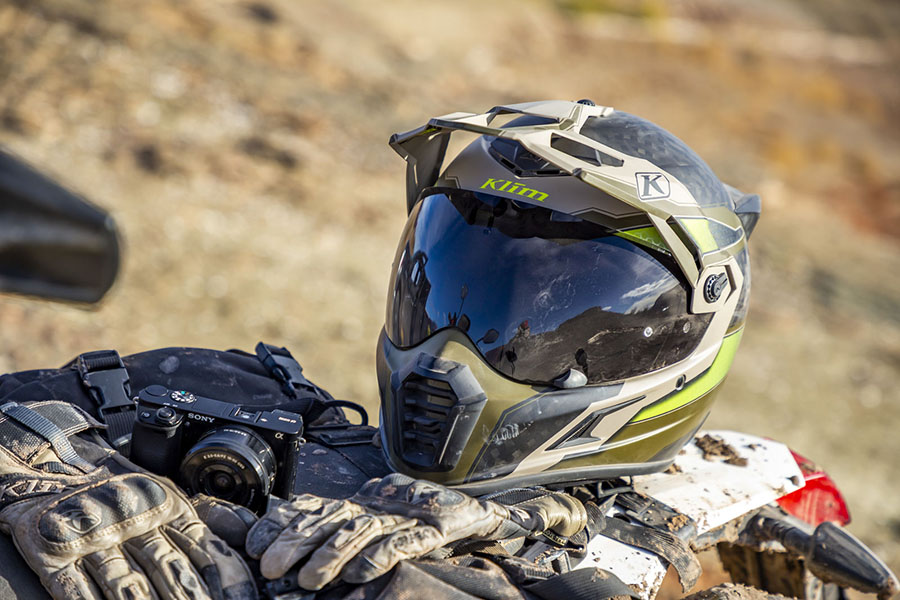 Proper motorcycle gear can be broken down into 5 pieces of must-have swag.
If you want to ride and stay in one piece, get yourself the following:
Full Face Helmet
Love the feel of the wind on your face? Open your visor. Want to show off your mug? Read about helmet impact zones, and consider it case closed: you need a full-face to keep a full face. Just remember that proper fit is key, so make sure you know how a motorcycle helmet should fit.
Gloves
Mumma Nature only gave you ten fingers, and you want all of 'em.
Boots
Your feet and ankles are made up of a ridiculous concentration of small bones, joints, muscles, and more. Alone, they don't stand a snowball's chance in Hay against someone's bumper.
Jacket*
While riding without a jacket on a summer day sounds tempting, a proper motorcycle jacket protects a lot more than just your skin. It keeps everything internal safe, too. From your skin, elbows, and shoulders, all the way to your spine and organs.
Pants*
Save your skin and bones, and preserve those knees for old age. We once knew a couple who had to soak in a hospital hot tub for hours, so a team of nurses could use tweezers to extract tiny bits of fabric from the depths of their road-rashed bums. True story.
*Jacket and pants can be replaced by a one-piece suit, covering arms, torso, and legs. Though suits are an excellent choice for safety, some find they are too restrictive and difficult to remove for everyday use. That said, don't be too quick to rule suits out, like the Klim 2019 Hardanger.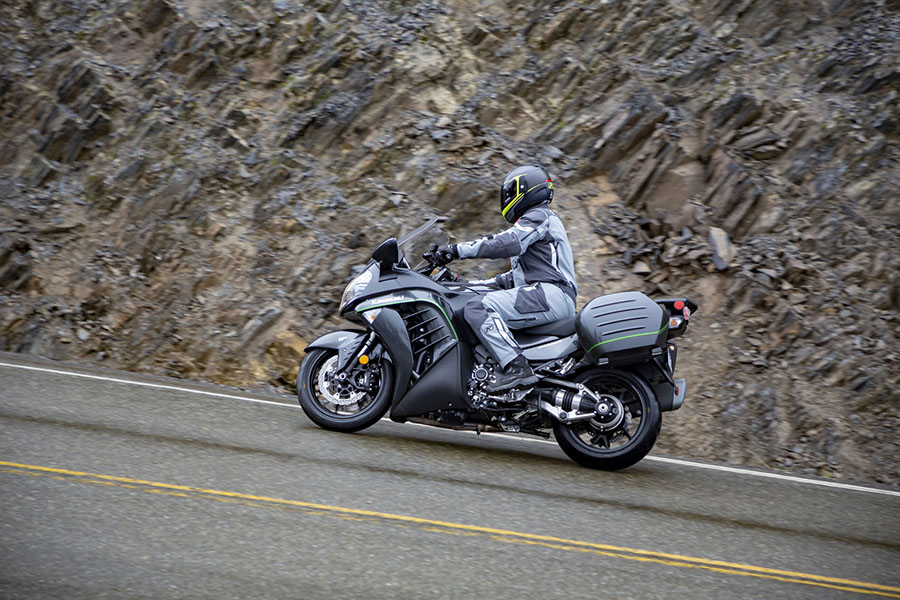 Buying any old gear isn't enough. Choose wisely.
Consider these three main points for every gear purchase you make.
Function
Choosing gear based on its primary function as motorcycle riding gear is key to safety. Not all brands are made equal, nor are textiles, stitching, padding, and armour. When shopping, remember to always go with:
Motorcycle-specific garments
All around protection, with additional armour to major impact zones. It's reasonable to consider purchasing higher quality armour, like D3O.
Durability, in both materials and stitching. A civvy leather jacket isn't going to cut it.
Suitability to the climate and weather of your area. Is it rainproof, have removable liners, or well-designed vents?
Fit
Motorcycle gear is tested and rated assuming a proper fit, so don't discount the importance of sizing, as well as comfort.
Only buy helmets that fit your noggin. If you didn't do so earlier, find out how to properly fit a helmet. And seeing as it's one of the most important parts of your body, don't skimp. Make sure your budget allows for a great helmet that fits perfectly.
Only buy protective clothing that fits well and allows for maximum comfort and range of motion. A proper fit shouldn't give any pinch-points or areas that will cause you to become distracted while riding. Adventure Moto guarantees your helmet and apparel fit, so rest assured when you make a purchase through us.
Visibility
Your first line of defense against anyone behind a wheel.
Make sure your gear is designed to be visible at all angles, day and night.
All gear should have reflective properties. They should be designed to withstand Australia's harsh UV rays, for lasting brightness.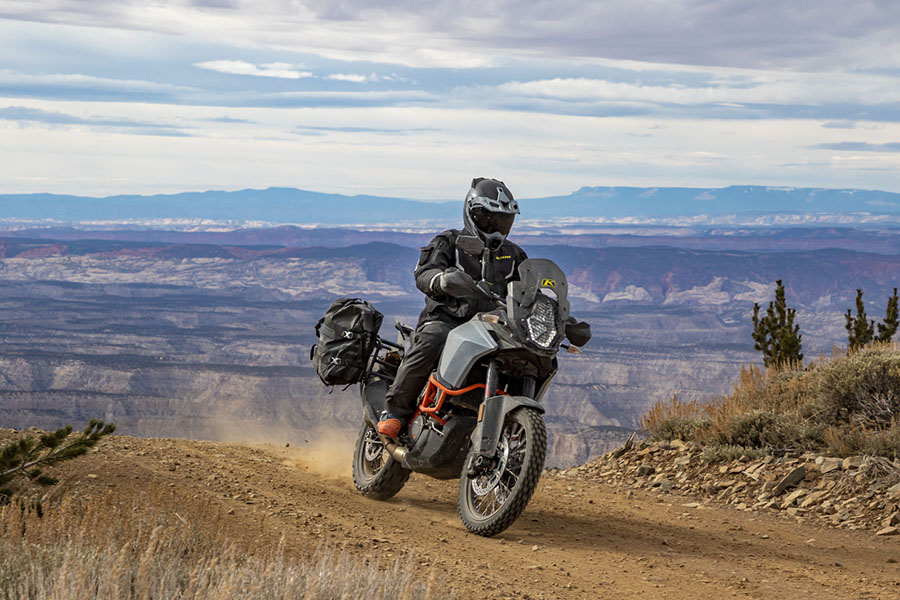 Getting yourself kitted out might be a big initial expense, but it's worth it. Make sure to budget in proper motorcycle gear, and if you have to skimp somewhere, consider a cheaper bike.
Check out some of our favourite pieces of kit by visiting our Klim 2019 gear selection, where you'll find loads of top-quality gear, including all the essentials listed above. Need help, or want to discuss budget-friendly options? Give us a ring, or pop into one of our shops for personalised help from our experts.
Ride Safe,
Team Adventure Moto